Daniel's Blog lol true true true
SKATEBOARDING
I have 3 words to say:
awesom
great
fun
i started skating about 2 years ago. actually i knew nothing about it until I saw my cousins doing it, the first thing that came to my mine was this is awesom, one of my cousin ask me you want to try it and i said no, i was scared at the time but after a few days i tray it out it was, one of the best feelings i ever had. After a few months saving everyday i was able to buy me one for my self and i did, it felt like chrismas lol. I started to get more involve with it, i used to watch skateboarding videos all day, and skate all day aswell. Me and my cousins used to go out everyday and skate for 4 hours, those 4 hours felt so good. I even work where you buy stuff for your board and shoes and t-shirts,i was involved in every single possible way, i think skate boarding its one of the best things humans have created.
SOCCER
soccer its everything in south america you go anywhere and youll see soccer you play soccer youll eat soccer lol not that much. But yeah other sports like basketball and baseball etc are not played as much, i grew up playing soccer, i couldnt play other sports because there was no one to play with so i started playing soccer at an early age and continued now i cant stop playing soccer i have to play every single day. but even so i still think soccer is the best option and sport out there.
COMPUTERS
WOW computers well the first computer that i got was at the age of 7 great times great times, the computers back then were not like the ones we have in the present. the imagen mas o i guess, not only that the monitor was big like a tv its was the grates surf online get info look at shows when ever you wanted there was no need to wait until the next day to watch what you liked (tv shows) it was the best well even tho i didn't know how to used it properly i had to ask my brother every single time but that was good because it got me closer to him lol. in conclusion computers are awesom.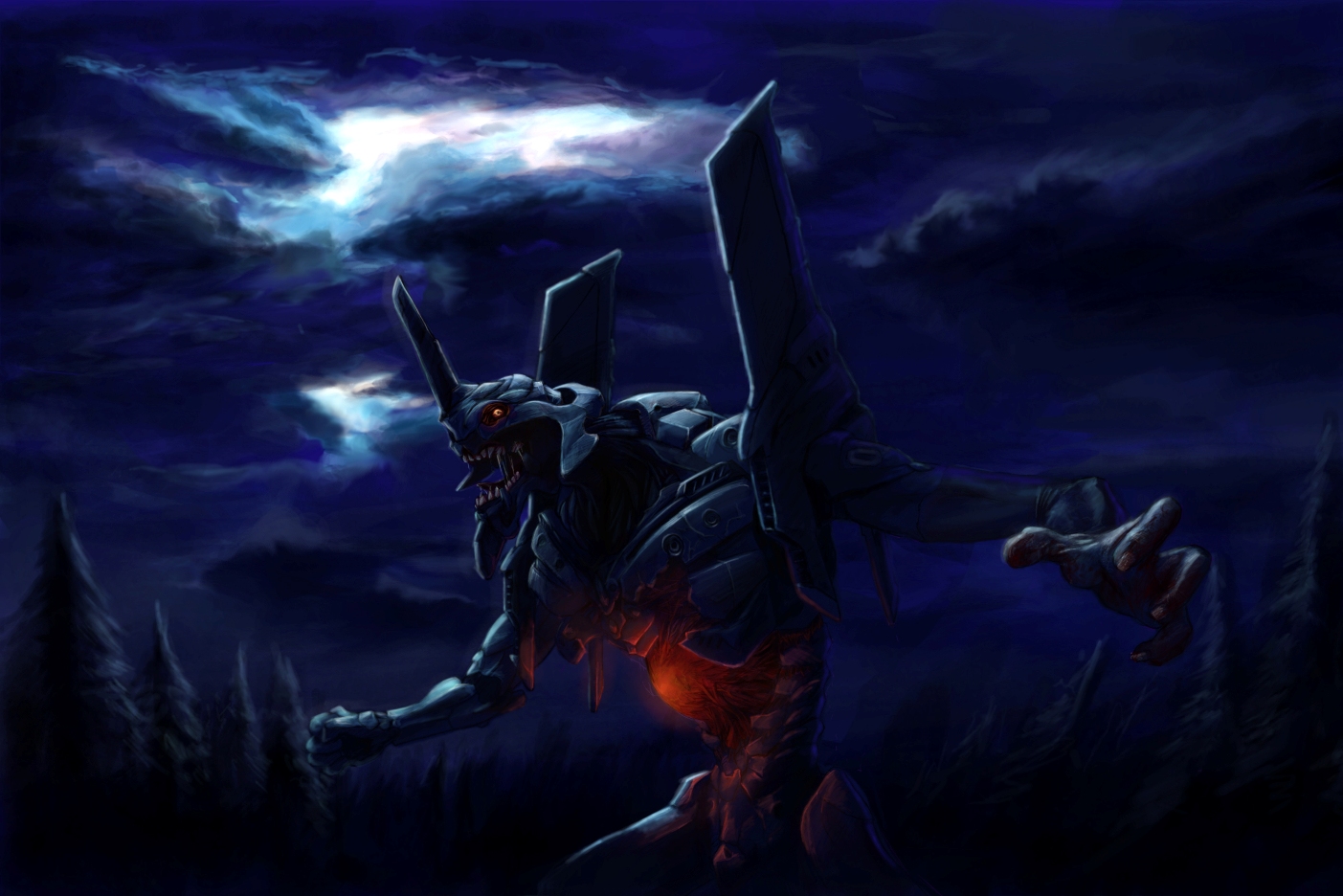 i remember this show and i even still watch it its the one of the grates animes, released on october 1995 the best anime back then, and one of the best now (2009). This anime its categorized as apocalyptic mecha "sick'', it has grate graphics and the story its just aweson, I say it now and Ill say it later man those Japanese are cool the invend the cooles sh*t ever including "NEO GENESIS EVANGELION MOSTLY KWNON AS EVANGELION" I f*king love this anime well that all i have to say about it the BEST
EMPANADAS COLOMBIANAS
this its the best when you when your not that hungry but cant wait for diner EMPANADAS, the best thing to eat before diner or you can have it after. This resepy or what ever you want to call it its been pass by generation lol so cheese, but yeah every female in my family knows how to do it. This is the bomb its so good, for real yeah so back to the point, well the point is that i really like this stuff and that ill keep eating it for ever and ever lol
P.S EVERYONE OUT THERE SHOULD TRY IT
CHOCOLATE
the greates
chocolate its so good and delicious its the best, i like the way it melts in your mouth and the grate taste of milky and creamy sensation in your mouth i dont know about you guys but i love it, once i went to this chocolate factory and it was the bomb you got to check how they made it and you got to make your own, and they even let you eat as much as you wanted, one of the best school trip I ever been too. Well thats all i have to say about chocolate.
MSN
Msn its such a great system to comunicate with friends, its just awesome, the technology has change so much but ihig it a great thing dont you guys agree? well i started using msn when i was about 9 years old i used to chat with my friends from school all the time, well i still do but not all the time, but still i cant say that i dont do it because that be a big lie lol. I just love MSN i i belive he loves me back (lmao). MSN keep it up, keep bringing new ideas toimprove this great system that i love so much lol.
CONSOLES
I remember by first console it was at the age of 5 the berry first playstation, its was chrismas i belived in santa so i behaved in school and did good stuff so santa could give me a playstation. December 25 (Morning) i woke up like at 6 to go and lood what santa had brouth me and there it was my first console i felt happy because i said all my hard work in school payd off. it was the greates y used to bring friends over so they could play with me fun times. now days i still play playstation but whent from being playstation to playstation 3 the best console created well until today, i never get tire of playing that loved it so much. VIDEO GAMES YEAH!!!!!!!!!!!
page revision: 7, last edited: 12 Jun 2009 03:54